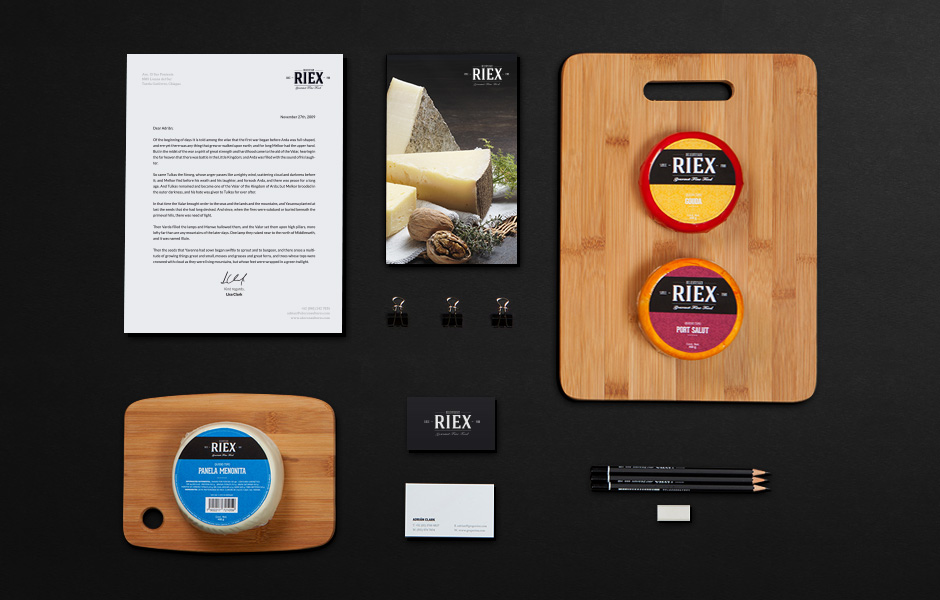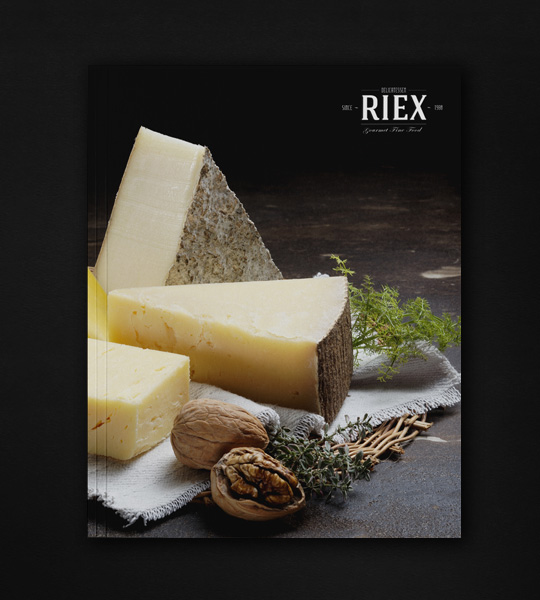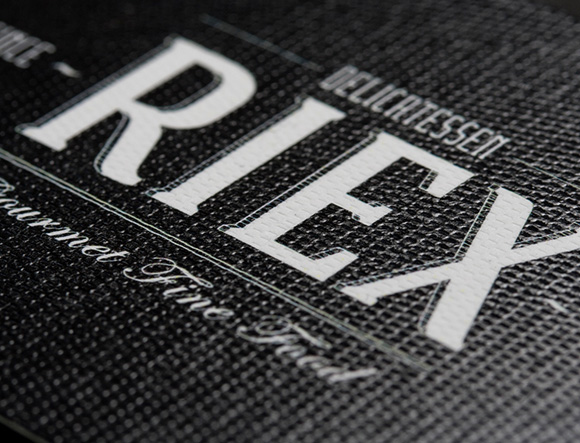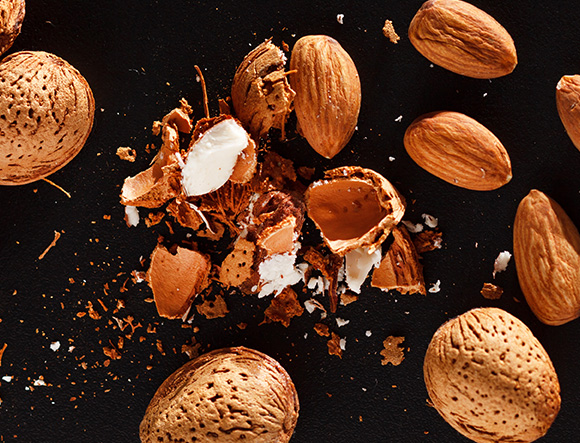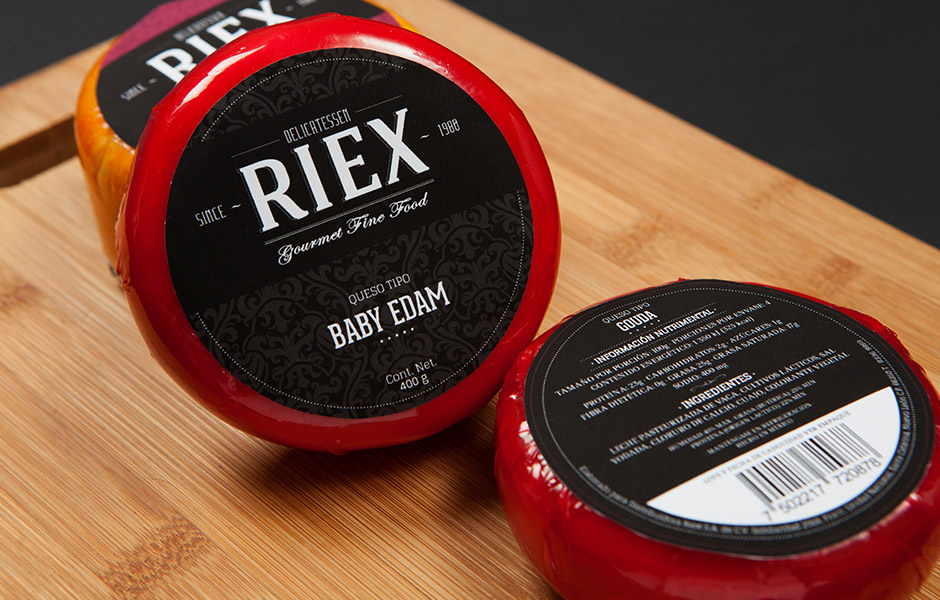 Case study
RIEX is a high quality brand that produces a wide variety of gourmet products, developing presence and distribution in high cuisine markets.
Their need for being well-known in the market and position themselves as a fine, familiar and traditional brand, was a challenge that we accepted to take.
With graphics focused on the product's fineness, a handcrafted touch and a conservative air, we designed their identity and landed it on several applications, including label design for their artisanal cheeses.
Services
Branding, package label design, stationery and brochure design.